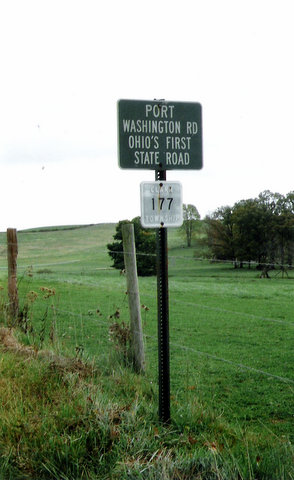 Marker for the Port Washinton Road in Clark Township, Holmes County,
just outside Millersburg. Farmers brought their grain and produce by
wagon to Port Washington to be shipped on the canal.
The Port Washington Road also went through Baltic, where there is a
large historical marker telling of the road's importance.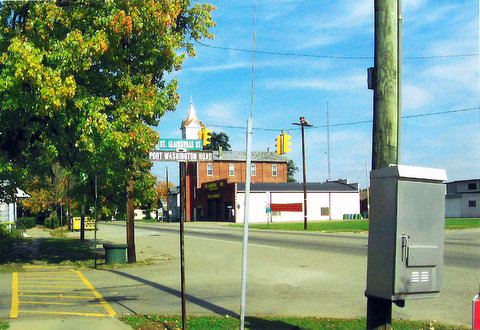 A street marker, located along Port Washinton's main street, with the
former Opera House in the background, shows where Port Washington Road
was located.